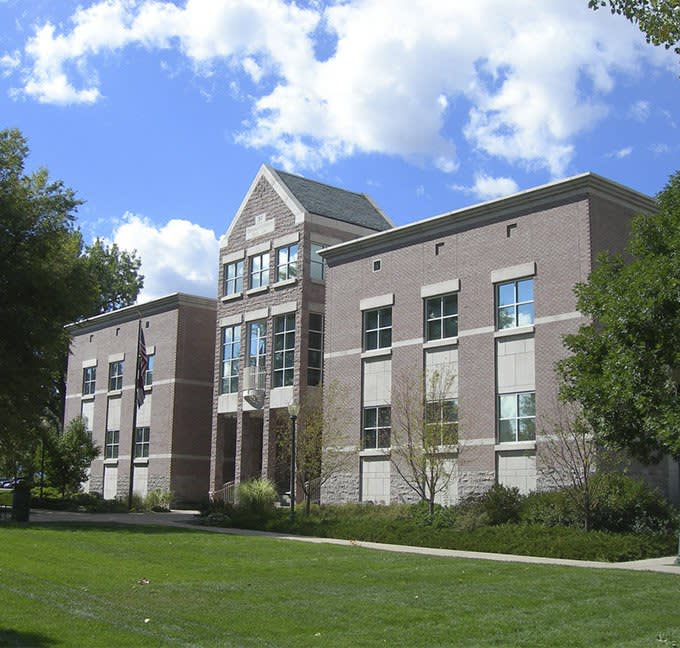 Focused on Family Law and Criminal Defense
The Law Office of Lori Crystal, LLC, is proud to represent clients in Douglas County through all matters of divorce and criminal defense. We have more than 30 years of legal experience, which we use to bring you high-quality and thoughtfully aggressive representation.
Our firm understands that a divorce or an arrest is a frustrating time in your life. Despite the negative emotions that could surround your reason for seeking our help, we are nonetheless prepared to provide you with professional and competent service to protect your interests.
Family law and criminal defense have been our exclusive focus for more than two decades, and we believe you will notice the difference in the service we provide.
Read more about the experience of our founding attorney Lori Crystal by following the link below.
Through our experience, we believe we are uniquely qualified to take on your case to seek the best resolution possible for your situation. Whether you are a professional trying to guard the things you have worked for, a business owner trying to secure the future of your company, or a spouse facing divorce, we are here to look out for your interests.
We help you resolve your issue by providing straightforward advice and personal service from a lawyer who understands your concerns both as a professional and as a parent.
Call or use our contact form below to schedule your appointment. Please let us know if your need is urgent and we will reply within 24 hours.
Firm Overview
People come to see us because they have a problem. They need solutions, they need action, and they need human beings who listen, not just fill in the blanks.
I have been practicing for 30 years, 20 of them in Douglas County. When you hire counsel, you want to know that the lawyer you meet with is the lawyer who'll be working your case. You want to know that you've looked this person in the eye, sat down in her office, and talked—and she listened—and there was genuine, two-way conversation. I wish I could say the client is always right about everything, but I often have to tell people things they don't want to hear. I'm blunt, and clients feel comfortable asking why I think what I think. It's important that you feel comfortable and not talked down to by your attorney.
It's also important that you don't feel like the attorney cared primarily about billing hours for the firm. I'm not the cheapest lawyer in town, but I get things done. They say if you want something done well, give it to a busy person. That shows that a practice is established, that they provide high-quality service, and that they want to handle your case, help you solve your problem, and be done.
Face it: you're not hiring me to be your friend. You're hiring me to get the job done. Well done. So it doesn't need to be done again. So you don't look back years later and think that you failed to obtain appropriate legal advice. Call today for an appointment, and please mention if it is urgent. We can usually get people in within 24 hours.
We get it—you're going to be stressed until you know what you can do about the problem. Call and find out. We can't make it disappear, but we can make it manageable. We can provide lists of things to do, and most importantly, get our heads around a plan of action.
This website is not intended to create and does not create an attorney-client relationship between you and The Law Office of Lori Crystal, LLC. An attorney-client relationship with us cannot be formed by reading any portion of this website or by sending us an email. The only way to become our client is through a signed Retainer Agreement. If you are interested in having us represent you, please call us so we can determine whether the matter is one for which we are willing and able to accept professional responsibility. We reserve the right to decline representation for any reason. Until and unless we have formally agreed to represent you, anything you send us, by email or otherwise, may not be confidential or privileged.
Measure twice, cut once. A grandmother's saying that holds true through the ages. Many of life's mistakes might have been avoided if we slowed down and thought for a second. Too often we get caught up in the energy of the moment. Adrenaline can be a good thing and a bad thing.
If you're dealing with the legal system in a domestic or criminal matter, impulsivity should be avoided. You want to act promptly and many items require immediate attention or your rights may be compromised. Responding to a motion for protective order, requesting a hearing to prevent license loss, are just a few examples.
"License loss" includes not just driver's licenses, but professional licenses. Many professions (doctors, lawyers, realtors, nurses, etc) are subject to licensing by the Department of Regulatory Agencies (DORA). Things like unpaid obligations can cause loss of license or cause for scrutiny from the State board.
Before you hire a lawyer, be thoughtful and ask yourself if you trust this person's listening skills, their judgment, and feel like they will pursue your goals, rather than what they (or their firm's policy) think is best.
Some offices instruct their Associates to always try to get the house, always seek 50/50 parenting time, never accept a deferred judgment on the first court appearance, etc). These are just a few examples of goals that may be good—may be good 90% of the time— but if it is not what you want and doesn't suit your level of risk tolerance, then it may not be right for you.
To schedule an office conference, call my office. We can usually get you in within 24 hours. I frequently do evening and weekend client meetings, but these must be scheduled in advance.